COVID-19 Protective Measures
We are working hard to support our customers during this difficult time. We are taking extra measures to be safe ensure safety for ourselves, as well as our customers. All our employees are wearing proper rubber gloves and N95 masks for every job. We also disinfect our equipment after every job with Decon-30 disinfectant. Learn more about this product here.
https://benefect.com/ca/products/disinfectant/
We will continue to provide all updates on our website as we learn more. Please continue to self-isolate and stay healthy.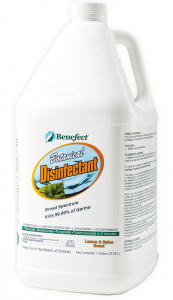 Carpet Cleaning Services in Saskatoon
Dave's Professional Carpet Care has been serving Saskatoon's carpet care needs for 25 years and counting. We offer professional carpet cleaning for both residential and commercial spaces, ensuring your living or working spaces are consistently up to your standards. Our extensive cleaning services include the following:
Furnace Cleaning
Upholstery Cleaning
Water Damage and Restoration
Spot and Stain Removal
Truck Mounted Units – Only the wand enters your home!
24 hour service is available for emergency situations, too! We have certified technicians on our team that are committed to quality and delivering top results every time. Dave's Professional Carpet Care is family owned and operated, equipped with state-of-the-art equipment to get the job done right. Contact us for an appointment today!